This is Me Junior & Senior High Week: Summer – Program Details
Grades 7-12
Dates: July 28 – August 1, 2019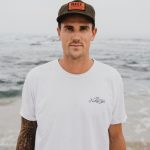 Guest Speaker: Austin Payne
Austin grew up in Quito, Ecuador! He is a 4th generation missionary kid.
Austin loves to travel and even married his beautiful wife, Paige Payne, in Mexico this past August. They live in North County San Diego and happily call it home.
Fun Facts about Austin:  He and Paige just started their family with an Australian Shepherd puppy named Scout! He is a high school pastor at North Coast Church. Hobbies include surfing, riding his motorcycle and playing any sport with a ball.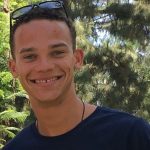 Worship Leader: Seth Wolfe
Seth loves music! He has had a love of music all of his life. As a self-taught piano player, love for the Lord and deep compassion for others Seth has discovered a passion for leading others into a powerful encounter with the Holy Spirit through music.
He is a student at Azusa Pacific University working towards a Bachelor of Science in Business. He is a member of the APU gospel chapel band, participating in bi-weekly chapel with the APU student body.
He is also a worship intern for a local church! He organizes and leads the congregation for Sunday worship through singing and playing the piano.
Seth is excited to see how God will move at Angeles Crest Camp and how lives will be changed for His kingdom.
Join us this summer!
Contact Vicky Stevens:
What to Bring:
Bible, pen, notebook, sleeping bag, pillow, toiletries, flashlight, towel and washcloth, warm clothes, winter jacket, spending money for camp store & picture, etc.