This is Me Junior Week: Summer – Program Details
Grades 3-6
Dates: July 7-11, 2019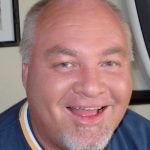 Guest Speaker: Keith Poletiek
Keith travels the nation sharing the Good News! He shares Jesus with his zany humor, memorable stories, life-lessons, and God's Word to connect with and inspire people of all ages.
He is inspirational. Keith is the founder of 316 Ministries and Project316, a national outreach ministry for youth which challenges young believers to take the salvation message found in John 3:16 to their world.
He is an award-winning cartoonist, illustrator and author of the Children's Christian Fiction book series, "The Adventures of Johnny Lazarus."
Keith lives in Huntington Beach, CA, with his amazing wife, Tina.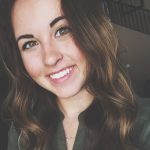 Worship Leader: Jordon Ko
Jordon Ko leads worship for youth. God has blessed her to lead youth in worship at Mission Community Church and even leads a small group of some amazing 9th grade girls! Her deepest desire is to become a full-time worship leader after she graduates college.
She lived in Costa Rica for a year! Jordon had the amazing opportunity to attend Bible School after she graduated high school. It was there where she learned that her identity is defined by Christ living within her. God has been so faithful in showing her that He is in control of everything and that His timing is absolutely perfect.
She attends Arizona State University. She is a 21 year-old college student as well as a full-time Starbucks barista in Gilbert, AZ, but her true passion and desire is to be used by God to serve in her church.
Join us this summer!
Contact Vicky Stevens:
What to Bring:
Bible, pen, notebook, sleeping bag, pillow, toiletries, flashlight, towel and washcloth, warm clothes, winter jacket, spending money for camp store & picture, etc.