This is Me Junior Weekend: Summer – Program Details
Grades 3-6
Dates: August 2-4, 2019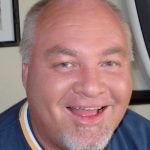 Guest Speaker: Keith Poletiek
Keith travels the nation sharing the Good News! He shares Jesus with his zany humor, memorable stories, life-lessons, and God's Word to connect with and inspire people of all ages.
He is inspirational. Keith is the founder of 316 Ministries and Project316, a national outreach ministry for youth which challenges young believers to take the salvation message found in John 3:16 to their world.
He is an award-winning cartoonist, illustrator and author of the Children's Christian Fiction book series, "The Adventures of Johnny Lazarus."
Keith lives in Huntington Beach, CA, with his amazing wife, Tina.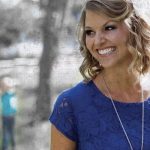 Worship Leader: SarahBeth Sherreitt
SarahBeth is passionate about helping kids experience Jesus' love for them through singing and dancing. Over the past 15 years she has led worship at all sorts of camps, schools, churches, and Fishfest.
She has produced 2 children's albums! Shout It Out and Faith in Motion – which are available on iTunes.
She lives in Thousand Oaks, CA. with her husband Tim and three young kids, Caleb, Micah, and Lydia.
Join us this summer!
Contact Vicky Stevens:
What to Bring:
Bible, pen, notebook, sleeping bag, pillow, toiletries, flashlight, towel and washcloth, warm clothes, winter jacket, spending money for camp store & picture, etc.