Reckless Youth Winter 1 Weekend
Grades 6-12
Dates: February 8-10, 2019
Cost:  $159 for students (Early bird pricing expires Dec. 31st)
           $105 for leaders
Reckless?
 How can the love of God be reckless?
 Maybe because His love looks so crazy, generous and unlike the love we see from the world around us. 

This winter, high in the mountains of Angeles Crest, overlooking the City of Angels come experience the overwhelming, never-ending, reckless love of God!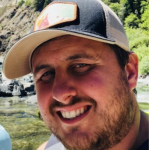 Retreat Host: Rob Morace
Rob Morace has been a Youth Pastor at North Coast Church for 11 years doing both Jr High and High School Ministry and is excited to use that experience here at Angeles Crest! He has a passion for seeing students come to know Jesus, but also loves to equip them for life down the mountain. He has been married to his wife Jenny for 8 years and has a 4 year old son named Emmett and a 2 year old little girl named Charley. He loves all sports and loves going to the pool or water park with his family.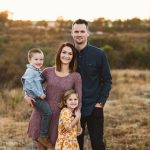 Guest Speaker: Daniel Goulding
Daniel is a San Diego native, living and pastoring in Phoenix, Arizona. His hobbies in Arizona include trying to wear pants when its 120 degrees outside, chasing Gila monsters and applying sunscreen without blotching. He has been in full time ministry for the last 8 years and currently serves as the Young Adults & Teaching Pastor at one of the fastest growing churches in the country, Rock Point Church.  He has been married to his wife Ashley for 9 years and they have 2 kids, Makenna and Brayden.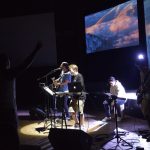 Guest Worship: Thrive Band
Thrive Worship is a youth group band from North Coast Church in San Diego, CA. They have a passion for leading students in worship that is authentic and meaningful.
Join us this winter!
Contact Vicky Stevens:
What to Bring:
Bible, pen, notebook, sleeping bag, pillow, toiletries, flashlight, towel and washcloth, warm clothes, winter jacket, spending money for camp store & pictures, etc.