Dear Friend of Angeles Crest,
I can't believe how fast 20 years have flown by! That's how long I've had the privilege to serve as Executive Director with Angeles Crest Christian Camp.
But I've been spoiled. During those twenty years, our summer camps have been filled with young people being challenged by outdoor recreation events or connecting around campfires with their church groups, all while sharing the fun and laughter of goofy camp games. Most importantly, however, is the fact those students hear the Word of God preached each and every day. It's the STORY of camp.
Not this year. The pool is calm, the chapel quiet, the recreation events shut down and no children or teens are opening their Bible to hear God's Word. I hope this never happens again at Angeles Crest. In fact, we are making plans now to "BUILD A BRIDGE TO SUMMER 2021".
So what is this bridge that needs to be built? It's the bridge of financial resources we need to keep a skeletal staff, maintain the buildings, and be prepared for a life-changing summer of ministry in 2021. Our need? $865,000 from now to June 1st, 2021.
You might say…"wow, that's a lot of money to raise!" The good news is that we've already received $640,000 in gifts and pledges toward our goal!! However, this still leaves $225,000 to be given by June 1st of 2021. We firmly believe that "where God guides, He provides". We believe God is guiding us to forge ahead – not to give up.
Will you help us write a NEW chapter to the 73-year STORY of Angeles Crest? A story of victory over a pandemic, wildfires, and any other crazy obstacles? Your gift will make a HUGE difference in sustaining us for the next 10-months so we can deliver a powerful summer of ministry!!
Also, I hope you'll enjoy reading the Fall 2020 ministry update. Celebrate with us as you read encouraging testimonies of the families from our Family Campground Program.
And THANK YOU for being a special part of the Angeles Crest Christian Camp family.

Dave Crouse
Executive Director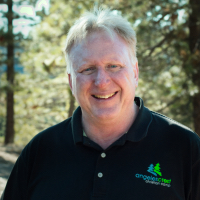 PS – PLEASE WATCH THE NEW SHORT MOVIE about the "Arm-Raising STORY" of Angeles Crest.