Gathering Areas: Meet, play, worship, or just hang
We have four options for gathering areas on site: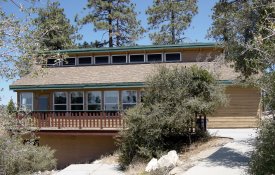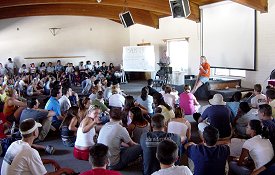 Chapel: Seats 250
Our largest indoor meeting space located at the center of camp, across from the pool. This space can seat approximately 250 people and offers scenic views of the mountains. The main room is fully carpeted with a fireplace and multimedia system. Downstairs, you'll find our camp store and rec room.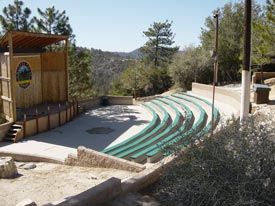 Amphitheater: Seats 250
A multi-use outdoor meeting space that seats approximately 250 and offers fantastic views of the western forest mountain range. The theater features fiberglass benches set in a semi-circle, a campfire, a full size stage with an 8×10-ft. movie screen and sound system, and a lighting system for nighttime use.