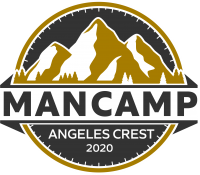 Adventure-Filled Men's Retreats: MAN CAMP!
MAN CAMP
What the heck?
That's right!
MAN CAMP at Angeles Crest Christian Camp is a fun, adventure-filled weekend away from the everyday.
No to-do lists.
Just lots of fun.
No guilt or shame.
Just tons of grace and encouragement.
No dainty meal portions.
Just some delicious all-you-can-eat meals.
No wimpy worship gatherings.
Just up-beat tunes pointing us to Jesus.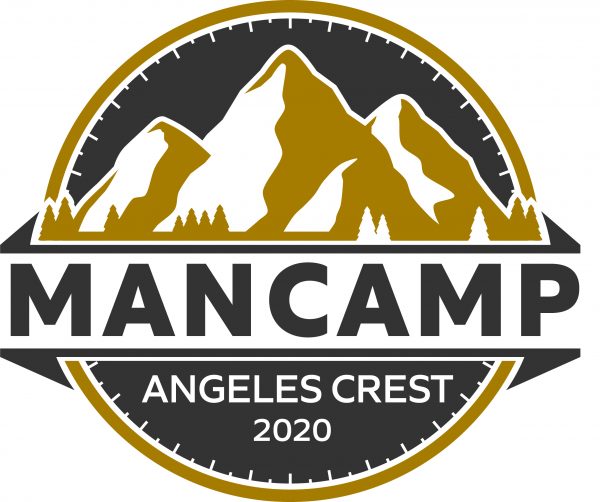 50% off Man Camp!
Never been to an Angeles Crest Men's Retreat? Thanks to a generous donor – YOU SAVE 50%!
Just use special CODE: NEW50
Date:   April 24 – 26, 2020
Time:   Check-in is on Friday evening from 6:30 – 8:00 p.m. There is no dinner on Friday night, but we will have some pieces of hot pizza ready for snacking before the opening session. The snack bar will also be open before we get started. The retreat concludes Sunday at 11:30 a.m.
Cost:   $165 per person ("camperships" are available – see below)
Includes:   Lodging, 5 all-you-can-eat meals, recreation, worship, teaching, downtime, beautiful vistas, and crisp mountain air; Basic Weekend Schedule
"God allowed me to really connect with men from all areas and take in wisdom. He allowed me
to see through my frustrations and anger and brought me to a place of peace with Him. This
weekend allowed me to dwell in His presence."
"I've been coming to the Men's Retreat for about 9-10 years and I would not miss it. As an
Elder at our church, this is a great time to get to know men at our church on a more personal
level. This can lead to future discussions when men are going through personal trials. Thank
you so much for the Men's Retreat! God bless you all!"
"What a blessing this weekend has been. The Men's Retreat is a safe haven for all of us. See
you all next year!"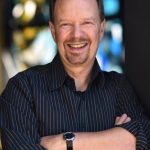 Guest Speaker: Jeff Walling
Director, Youth Leadership Initiative
Jeff Walling has been speaking to thousands for more than 20 years! His international speaking schedule has taken him to lecture on five continents including a tour in South Africa, seminars in Japan and Australia, and presentations at the Kiev Polytechnical Institute in the former Soviet Union.
He received his bachelor's degree from the University of California, Irvine in speech/communication, a master's degree in religion at Pepperdine, and an honorary doctorate from Hope University in Fullerton, California. Prior to joining Pepperdine, Jeff served as the preaching minister of the Providence Road Church of Christ in Charlotte, North Carolina since 1997. He also served churches in Orange County, California, for over 20 years.
Jeff is passionate about working to raise up the next generation of young Christian leaders. He serves as Pepperdine's Director of the Youth Leadership Initiative. Jeff and his wife Cathryn have three married sons: Taylor and Courtney, with son Finn; Riley and Megan; Spencer and Gabby.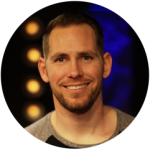 Worship Leader: Devan Bumstead
Devan is a grateful follower of Jesus and the Worship Pastor at Newbury Park First Christian Church in Newbury Park, CA.
He seeks to activate believers in the Kingdom by helping them reorient their lives around the fundamental truths of God through song and story. His vulnerability from the platform is engaging and inspirational, creating a safe environment for others to approach Jesus with an open heart.
Devan is also a singer/songwriter and storyteller having released his own record, "Holy".  He is married to his wife, Tina, and is a proud father of two boys Isaac & Levi.  You'll love Devan's authenticity and his contagious love for God and His kingdom.
We're excited to have Devan Bumstead back again to lead our men in worship!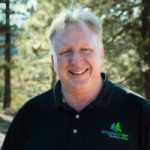 Retreat Host: Dave Crouse
Dave Crouse knows how to create meaningful experiences for men. Since serving at Angeles Crest for 25 years as a counselor, speaker, program director, and now Executive Director, he's learned a thing or two about retreats and life change.
Dave's passion is to see men discover and experience their potential as they follow God with all their heart.
Dave and his wife Dani live in Corona and chase their three cute grandkids (and occasionally their four grown kids) as he tries to keep up with all things Apple, sports and golf.
What's NEW at Angeles Crest?
Laser Tag!
That's right. We have partnered with Adventure Sports HQ to provide you with the super fun outdoor or indoor laser tag equipment!
Adventures and Activities
Saturday offers a number of activities for you to choose from, including sports tournaments (wiffle ball, ping-pong, basketball, and horseshoes), paintball (additional fee required), a climbing wall, archery, laser tag, a zipline, skeet shooting and hatchet throwing! For those who want to explore the beauty of the Angeles National Forest, we will also lead a hike on one of our trails. Or, you may just want to sit back and relax under a tree among God's creation! Click for the BASIC WEEKEND SCHEDULE
Program
Our program includes four main chapel sessions where you'll participate in some spirit-filled worship and hear both practical and challenging messages from God's Word. In addition, you'll attend special seminars designed to help you grow in specific areas of your life as a man of God. Throughout the weekend, you'll have time to relax or use the various recreational activities available. You can check out the basic schedule for the weekend below.
Mile High Paintball
Our "Mile High" Paintball Course will be open on Saturday. Participation requires a $20 one-time field fee, which includes a paintball gun, CO2 cartridge, paint, and a protective mask. We give all participants enough paint to play an average of three games. If you go through your paint more quickly, you can purchase more at the field. Please note that you must fill out a paintball waiver form in order to play. This form will be available at the paintball field.
What to Bring
First things first, make sure you bring your Bible to use for all meetings. Other items include a pillow, a sleeping bag or blankets, recreational clothes, a coat/sweatshirt for the cooler evening weather, a towel, and toiletries. There is also a camp store which offers snacks, drinks, and camp clothing, so you might want to bring some spending money. Special note: We will be collecting an offering at the camp, which will go toward a special project that will get the camp ready for summer!
"Camperships" Available
Our greatest desire is to minister to people through our camp programs. If you have a special financial need, we have "camperships" (1/3 off the cost of camp) available. Please call Vicky Stevens at 714-870-9190 or email her to request a campership at least 10 days before camp starts. Rules for acceptance and participation at an ACCC program are the same for everyone, regardless of race, color, national origin, age, sex, or handicap.
Registration
If you have any questions regarding registration, please call Vicky Stevens at 714-870-9190 or send her an email.
SPECIAL NOTE: Full-time Church Pastors attend free! Call or email Vicky Stevens for information on our Pastor's discount.
EMERGENCY CONTACT:  To reach the camp in case of emergency, please call 626-449-3339.