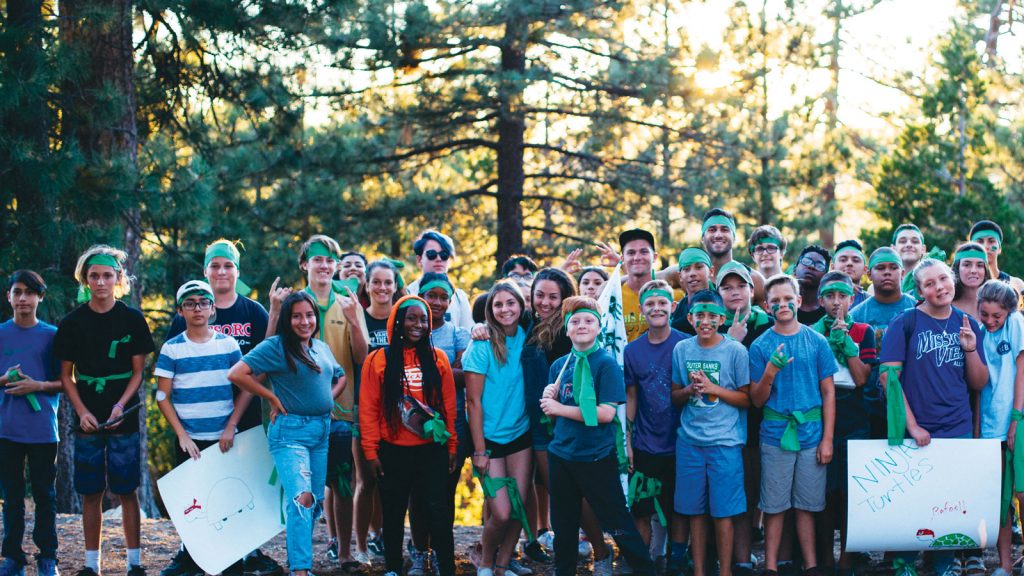 About Angeles Crest Christian Camp
Angeles Crest Christian Camp, founded in the 1940s to support the Christian Churches/Church of Christ camping outreach ministry, is a beautiful wooded campus located at the 6,000-foot peak of a crest of the San Gabriel Mountains, just an hour and a half outside of LA. We are dedicated to giving kids and adults alike a place to reconvene with nature, make new friends and worship in a Christian community.
Our history is more than the story of how we started with just US Army surplus tents in the 40s, growing to rough wooden cabins without electricity in the 50s, all the way to the modern 100-acre campground that we have today. Our real history is in the lives of over 50,000 young people who have spent time on our mountaintop, deepening their Christian faith, and in the hundreds of preachers, missionaries and ministers who have said, "It was around the campfire at Angeles Crest Christian Camp that I gave my life to Christ!"
---
Our Mission & Beliefs
Our mission is simple, yet profound.
The mission of Angeles Crest Christian Camp is to see lives changed for Jesus Christ by providing great mountain top experiences with an eternal impact.
At Angeles Crest, you'll experience an uplifting combination of the power of the Word of God with the revelation of His natural creations, all in a unique setting. We hold to traditional historic Christian doctrine as the foundation of all that we do. We do not discriminate.
Our Board
David Crouse – Angeles Crest Christian Camp

Rob Denton – West Valley Christian Church (Vice President)
Brad Dupray – Church Development Fund
Dean Fleischhauer – Parkcrest Christian Church (Treasurer)
Dave Glienke – Calvary Chapel Godspeak, Newbury Park
Ken LaMont – Newbury Park First Christian Church (President)
Margaret Scavo – Refuge OC Church, Orange
Crystal Stenner – Newbury Park First Christian Church (Secretary)
Ron Tatum – Inglewood Southside Christian Church
Scott Wilson – Gold Coast Christian Church, Oxnard
Pam Young – Knott Avenue Christian Church, Anaheim