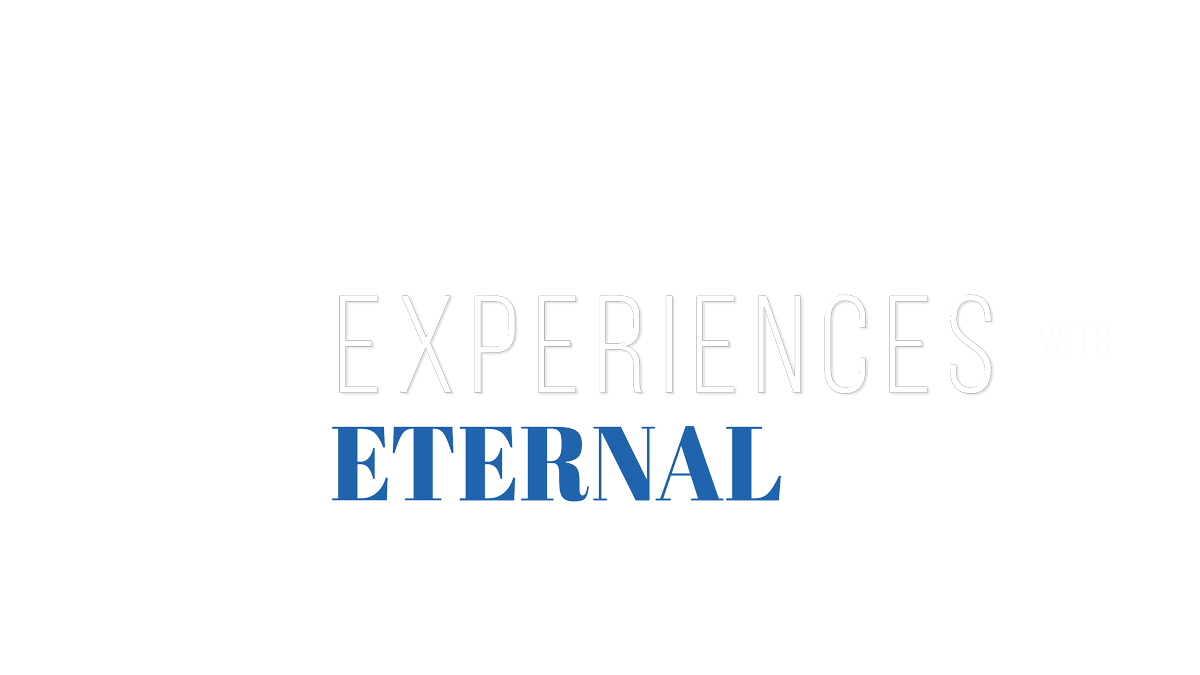 A pastor once observed – 'sometimes more happens relationally in 3 days at camp than 52 Sundays.'
Church leaders know if they can gather folks away from the everyday, in a beautiful place like Angeles Crest, friendships are created and strengthened, spiritual growth is on steroids and fun and laughter can be heard throughout the mountain top.
Angeles Crest is celebrating the stories of :
CHURCHES
University CC, L.A.
FCC Newbury Park
West Valley CC
Parkcrest CC
InsideOut, L.A.
Emmanuel Bible Church
Bridgetown Church
ChoongHyun Mission Church
Sovereign Grace
Grace Church Simi Valley
St. Mary
Blessed Hope Assembly
Iglesia De Cristo
St. Agnes
North Coast
Calvary Christian
Downey Christian

SCHOOLS
Oak Park High School
La Canada High School
Village Christian School
Westridge School

PLUS:
College Ministries
Men's Ministries
Outdoor Education
Colleges & Universities
Film productions for movies and commercials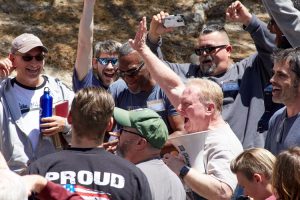 It's tough for most men to connect with other men.
But not at Man Camp.
Something magical happens over a few days, when men from all over SoCal gather on the mountains of Angeles Crest. Stories of hope, connection, and freedom emerge from Man Camp.
"God really touched me this weekend, as much as I've ever been at a camp or retreat."  – Danny Zembower, Knott Avenue Christian Church
"Because of Man Camp, I've been empowered to go home and rebuild my relationships and make them better." – Sean Mudd, West Valley Christian Church
"Getting away from the 'rat race' with other men who are struggling like me was so refreshing."  – Dan Allen, Neighborhood Church, Rosemead
"This has been my best camp experience since I dedicated my life to the Lord as a teenager.  I've been in a bad season of life for over 6 years.  I finally surrendered so much to God.  I was able to take communion for the first time in years. This weekend I dedicated myself to fixing my relationship with God so that I can build my relationship with others."
Tom Woodward, Knott Avenue Christian Church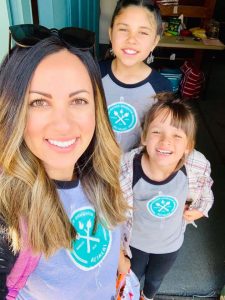 "Not long ago, a distraught women called and said she had to cancel her mother and daughter reservation.  Her husband had just lost his job and they were in the middle of moving. I told her she definitely needed a retreat and offered to cover her full fee with our scholarship funds.
She came to me at the end of the retreat in tears and told me how much the weekend meant to her and her daughter.  The next year, she came back and told me she wanted to pay for someone to come that year in addition to her fee.  When I had someone call in need, I was able to bless them as a result of our grateful guest." – Vicky Stevens, Mother-Daughter Retreat Host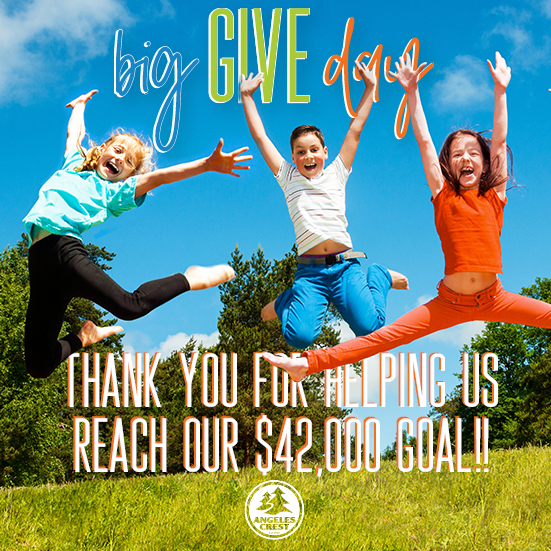 We are dancing on the mountain! 🥳
Thank you!
I am celebrating all who gave to the BIG CHILL & THRILL. 
Because of your generosity, we gave the GREEN light to Mark Hall with Jerry's Heating & Plumbing to install fans and AC in the chapel and dining room so we are ready to cool off our campers this summer! 🥶
AND – we are saying YES to 225 students in need of scholarships! 
 If more gifts are received after today – they will provide even more scholarships.
WOOHOO!
Together – we made a BIG GIVE, $42,000 DIFFERENCE!!
Thank you. 
Wanted to GIVE, but haven't yet?
Support Angeles Crest Christian Camp
At Angeles Crest, we help children and adults commit their lives to Jesus Christ. It is our singular mission. And we would not be able to make it happen without the support of generous Christians like you.
Angeles Crest Donation Programs
General Donations
Be a part of making our camp thrive.
Big Give Day
Together, we will make a huge impact on children's spiritual lives.
Campership Fund
Help kids who can't otherwise afford it to attend our Christian camps.
Mail Your Donation
To mail a donation, please make your check payable to Angeles Crest Christian Camp and add a note designating your gift to: Campership Fund, Camp Needs, Big Give Day, or Where Most Needed. Mail your gift to our administrative office at the following address:
Angeles Crest Christian Camp
P.O. Box 9
Perris, CA 92572