What does One Another mean?
Join us for a summer of community and growth at our One Another camp!
Whether through team-building exercises, service projects, or small group discussions, campers will learn how to love and serve others just as Christ loved and served us.
Don't miss out on this opportunity to strengthen your faith and build lasting relationships with other believers
Sign up now!
Limited space available.
To Leaders:
Our goal is to create a safe, amazing mountaintop experience with an eternal impact.
We desire to partner with you to reach your youth with a simple yet profound question:
What does real love look like?
Angeles Crest Summer Youth Camp 2022 Highlight Reel
Ken serves as pastor at First Christian Church Newbury Park where he has been on staff for 35 years.
Ken believes the Christian Life is an adventure. He is passionate about missions and and has been involved in mission work in over 10 countries. He has also been an adjunct college professor at Hope International University.
Ken and his wife Brenda have 4 daughters and 6 grandchildren and are passionate about helping families live on mission for Christ.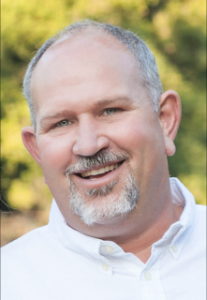 Dru is currently the Digital Engagement Pastor at ONE&ALL Church. He also speaks and leads for ONE&ALL Young Adults and Youth.
Dru recently graduated from Life Pacific University with his BA in Biblical Studies. He has a heart for people and enjoys helping them grow closer to God. He's an avid reader and loves to write about the Bible, theology, and philosophy.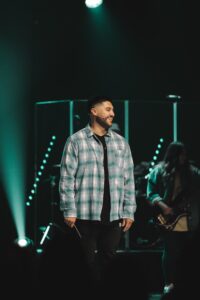 MEET OUR YOUTH PROGRAM DIRECTOR – NICOLE SHAW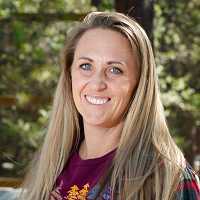 Nicole brings her great passion for camp ministry along with her love for youth ministry to make her the perfect person to lead this important part of our ministry.
Fun-Filled. Life-Changing. Summer Camps.
"What I love most about Angeles Crest is the awesome surroundings. It is literally perched on the wide crest of a forested mountainside in the middle of the rugged Angeles Crest National Forest. From most sides of the main camp area, you can see out for miles around which yields amazing views and photographs — particularly sunsets from the outdoor amphitheater, pool, and open recreation field area. I'm amazed that even though the camp is so close to the urban sprawl of LA and Orange County, when I'm up here, I feel like I'm a million miles away from the day-to-day pressures down in the lowlands!"

~Kevin Vosecky
"Life-changing experience! This camp creates a place where anybody can get connected with God, away from the distractions of the world. They have lots of activities and speakers that will rock your world. Every time I go up I come down changed and engaged with my creator."

~James Williams