Winter Camp: AMZ
"Everyone was amazed and gave praise to God. They were filled with awe and said, "We have seen remarkable things today." Luke 5:26
It's Sunday and you've just heard that Jesus has come back to earth and decided to spend a few precious minutes at your church this morning.
AMAZING!
You and some friends jump in your car a race to the church only to find a mob of people pushing and shoving to get into your sanctuary. People you know, some you don't know and some you haven't seen at church in years.
AMAZING!
You, somehow, find a way to slip inside and find seats in the back just as Jesus walks into the room, sits down and begins to teach.
AMAZING!
Jesus is soon interrupted by a loud noise from above. All look up and watch as a small section of the sanctuary ceiling is torn away and 4 men, using rope, lower a man on a gurney towards the floor..
AMAZING!
Jesus is told the man has been a paralytic from birth but believes, as do the four caring men holding the ropes, Jesus can heal him. Jesus looks at the man, glances up at the 4 men peering in from above and then tells this man, in front of you and all the witnesses in the room, to stand up, grab his mat and go home.
AMAZING!
This Winter Camp we want to remind every camper how AMAZING God is. How AMAZING their life can be if they have faith like the man on the gurney or the 4 men willing to risk everything to help a friend.
We are going to invite Jesus into the room, worship Him, learn from Him, trust Him and leave camp saying to each other, "We have seen remarkable things today!"
AMAZING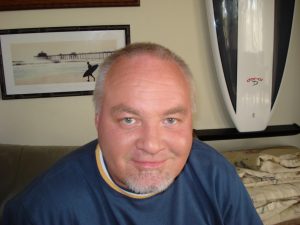 Keith Poletiek
Pre-Teen Program Director
Preteen Leaders – we've planned Winter Camp 2023 with you in mind.
It is with great joy I get to share my own personal stories and life-lessons based in God's Word to connect with and inspire pre-teens all while having a blast on the mountaintop. There's only one thing you have to do…
JUST SHOW UP!
Let us take care of all the work so you can show up and hang out with your students.
Best of all – you can count on your students diving deep with God and each other through the great music and practical, biblical teaching.
We love our preteen winter camp theme – AMZ – and hope you will, too!
2024 PRETEEN DATES & RATES
Join us this winter!
Contact Vicky Stevens:
BTW – We NEVER want finances to get in the way of your students experiencing God at Angeles Crest. Generous donors have funded scholarships – so just ask Vicky about the details.
Questions? Contact Vicky Stevens at 714-870-9190 or by email.