"Survival"
There is nothing more important in a young man's life than bonding time with his father! Our father and son retreat gives dads an opportunity to take their sons to camp and create lasting memories. This is one of our most popular camps of the year, as we provide fun, spirit-filled adventures for dads and sons. We invite you to come and experience a weekend of great food, great fun and great father-son experiences.
DATE:  October 5-7, 2018
TIME:  Check-in and registration is on Friday evening from 5:30-6:30 p.m. The camp concludes on Sunday morning at 11:00 a.m.
COST:
Dads – $155
Jr High/High School Sons – $125
Elementary Age Sons (Kindergarten and up) – $115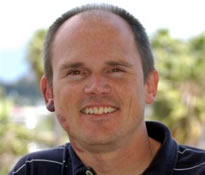 RETREAT HOST: Brian Shaw
Brian is the Camp Director for Angeles Crest Christian Camp ministries and will serve as our host for the retreat. Brian has worked and lived at Angeles Crest for eight years. Previously, he was a youth pastor for almost 15 years. He has three kids: two boys and a girl. As the father of two boys, he understands the need to spend quality time together, and the value of challenging young boys to develop their faith. He loves to see fathers and sons come together to spend time having fun, worshipping God, and being challenged by God to seek Him.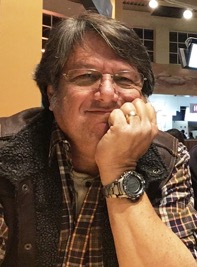 GUEST SPEAKER:  Jon Sparlin
Jon is not only a pastor, he's magical! He is a student of astronomy, survival skills, and also plays Bluegrass Gospel music. Jon loves sharing his talents as a Christian illusionist with youth groups, Awana, and fathers and sons at Angeles Crest. He has been preaching God's Word for over 30 years and is currently pastoring at Cornerstone Baptist Church in Phelan.
WORSHIP LEADER: Dylan Reynolds
We're excited to welcome back Dylan Reynolds to lead worship for our Father/Son Camp this year. Dylan is currently a part of the worship team at Newbury Park First Christian church. Dylan really has a heart for Angeles Crest's Father/Son camp since he regularly attended from the ages of 5-11 with his father. As a recent college graduate, Dylan is seeking God's will in his own life, and pursuing God's call into worship ministry. He is committed to serving the Lord, and dedicated to bringing people into an encounter with the One True King!

Zipline
Swimming Pool
Climbing Wall
Paintball (If minimum participation is met)
Archery
Hatchet Throwing
Fishing Derby
Sand Volleyball
Horseshoes
Outdoor Basketball
Hiking Trails
Camp Store: Candy, Soda, Smoothies, Snacks, T-Shirts, Gifts, etc.
Recreation Room; Foosball, Air Hockey, Shuffleboard, Basketball Free Throw, Carpet Ball, Ping-Pong and Board Games
Also featuring a spectacular special event: Father/Son Pine Car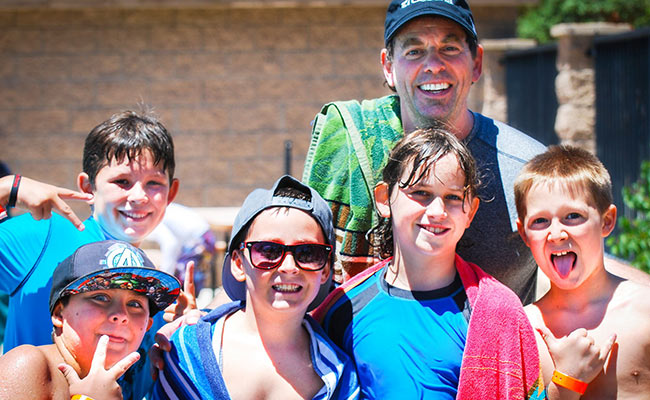 THE DOWNHILL ULTIMATE DERBY EXTRAVAGANZA!!
Otherwise known as the "DUDE" Pine Car Derby Race, our annual pine car derby competition is back by popular demand!! You will be provided a basic pinewood derby kit to build together, as father and son. There will be races and competitions during the weekend with prizes for a variety of categories. Good luck all you racecar guys!!
WHAT TO BRING
Our weather is a reflection of typical Southern California weather, but the evenings can be cool. Bring recreational and hiking clothes for the day and jackets for the evening. You will need a sleeping bag, pillow, washcloth, toiletries, swimsuit, towel, flashlight, and your Bible.
"CAMPERSHIPS" AVAILABLE
Our greatest desire is to minister to people through our camps. If you have a special financial need, we have Camperships (1/3 off the cost) available. Request for all Camperships must be in writing and submitted to Vicky Stevens at at least 10 days prior to camp. Rules for acceptance and participation at an ACCC program are the same for everyone regardless of race, color, national origin, age, sex, or handicap.
If you have any questions about registering, please call Vicky Stevens at 714-870-9190 or send her an email.
ADDITIONAL INFORMATION
If you need to contact one of the dads in case of emergency, please call 626-449-3339, which is the direct line to the on-site office.
For any other information or questions, feel free to call the Angeles Crest Christian Camp administrative office at 714-870-9190 or 800-289-8309 or email us at camp@angelescrest.com.
Angeles Crest Christian Camp
Administrative Office
P.O. Box 9
Perris, CA 92572
714.870.9190 or 800.289.8309