Reckless Junior Winter 2 Weekend
Grades 3-6
Dates: March 8-10, 2019
Cost:  $159 for students (Early bird rate expires Dec. 31st)
$105 for leaders
Reckless?
 How can the love of God be reckless?
 Maybe because His love looks so crazy, generous and unlike the love we see from the world around us. 

This winter, high in the mountains of Angeles Crest, overlooking the City of Angels come experience the overwhelming, never-ending, reckless love of God!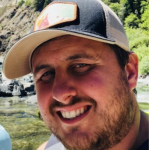 Retreat Host: Rob Morace
Rob Morace has been a Youth Pastor at North Coast Church for 11 years doing both Jr High and High School Ministry and is excited to use that experience here at Angeles Crest! He has a passion for seeing students come to know Jesus, but also loves to equip them for life down the mountain. He has been married to his wife Jenny for 8 years and has a 4 year old son named Emmett and a 2 year old little girl named Charley. He loves all sports and loves going to the pool or water park with his family.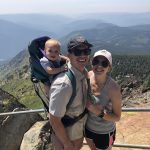 Guest Speaker: Hayden Feindel
Hayden has worked at North Coast Church for the past 8 years as a Junior High Pastor and is now a High School Pastor. He has been married to his wife Alexis for the past 2 years. They both enjoy being pet owners, cheering for San Diego sports teams, and being new parents! They welcomed their 1st baby this past December. Hayden has called North Coast his home since he was just a baby at the old Vista Campus! Fast forward 26 years and his desire for youth ministry is a direct reflection of how God used the church to help shape his life as a follower of Christ.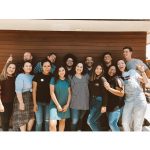 Guest Worship: CENTERworship
CENTERworship is a Contemporary Worship Music Band who originated from the CENTERchurch located in Granada Hills, CA. The group is lead by Johanna Ortega and made up of approximately 20 talented members whose hearts are on fire for God and serving the community. Through music, each member shares their gifts and talents and are vessels used to connect the church with the presence of God.
Join us this winter!
Contact Vicky Stevens:
What to Bring:
Bible, pen, notebook, sleeping bag, pillow, toiletries, flashlight, towel and washcloth, warm clothes, winter jacket, spending money for camp store & picture, etc.