Winter Camp: Wanderers
DECISIONS THAT KEEP US OUT OF THE PROMISES OF GOD
Grades 9-12
Dates: January 31 – February 2
Cost:  $169 for students
           $105 for leaders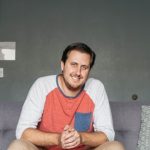 Retreat Host & Guest Speaker: Rob Morace
Rob Morace has been a Youth Pastor at North Coast Church for 11 years doing both Jr High and High School Ministry and is excited to use that experience here at Angeles Crest! He has a passion for seeing students come to know Jesus, but also loves to equip them for life down the mountain. He has been married to his wife Jenny for 8 years and has a 4 year old son named Emmett and a 2 year old little girl named Charley. He loves all sports and loves going to the pool or water park with his family.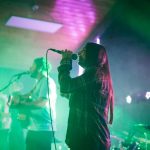 Guest Worship: Thrive Band
Thrive Worship is a youth group band from North Coast Church in San Diego, CA. They have a passion for leading students in worship that is authentic and meaningful.
Join us this winter!
Contact Vicky Stevens:
What to Bring:
Bible, pen, notebook, sleeping bag, pillow, toiletries, flashlight, towel and washcloth, warm clothes, winter jacket, spending money for camp store & picture, etc.